The Ultimate Apple II Font by Rebecca Bettencourt
December 30, 2008
The Ultimate Apple II Font
Download the world's most complete Apple II text font, in TrueType format. Works on Mac OS X, Windows, or any operating system that supports TrueType.
Also download the corresponding keyboard layout for Mac OS X, called IN Number Zero. Option key enables access to inverse characters. Control-Shift enables access to MouseText characters.
Additional characters have been added to the font to support all of ISO-Latin-1, Windows ANSI, and MacRoman, as well as box drawing characters and other miscellaneous Unicode characters. These additional characters have been modeled after the actual accented characters on international versions of the Apple II where possible. MouseText is encoded at 0x80-0x9F, and at the appropriate Unicode code points where possible.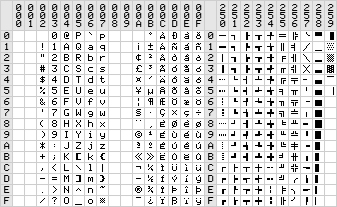 ---